About Nostalgia apartments
Welcome to Nostalgia Apartments near Plakias on Crete, next to Souda Bay at the south coast.
We offer comfortable accommodation for two to three persons at a quiet location right above the beach.
We have six studios and apartments to rent, tiring neighbours are not to be expected here. Every accommodation is different in size and style, ranging from modern to classic. The house is located on a well tended plot of land, slightly above Souda Bay at the south coast of Crete. Apart from a small road a footpath is leading down directly to the sea and to the beautiful beach of Souda. The seaside road ends there near two tavernas with tasty cretan cuisine. Our studios and apartments have bathroom and toilet en suite as well as a completely equipped kitchenette with coffemaker, plates and tableware, fridge, cooker and oven. Several bikes are at our guests' disposal free of charge.
Facilities
- Reception available 12 hours/day.

- We offer Breakfast in the apartments.

- We transport your luggege from your car to your room in arrival and back at the departure.

- We offer transfer to our hotel from airport/port/bus station e.t.c and back.
around
Nostalgia apartments, south coast of Crete, Souda bay near Plakias
A very pleasant beach - Souda Bay - can be reached on foot in just a few minutes. Because of some kind of remoteness it is rarely crowded here.
At the beach's both ends sunbeds are rented, in the middle the beach is free for the visitor to use his own towels or do whatever he considers to be suitable. Next to the tavernas a small river is flowing into the sea carrying refreshingly cold water from the mountains. Souda Beach is just one of many possibilities to enjoy the sea. On the way to Preveli small roads are branching off leading to many pleasant bays and beaches, each of them with its own charming style.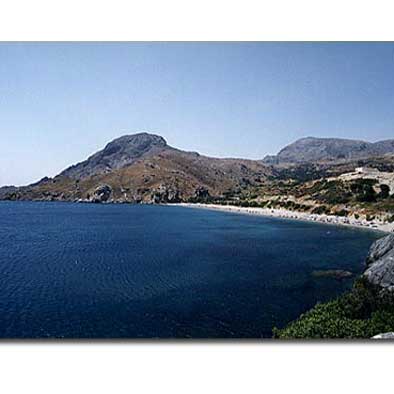 The village of Plakias can easily be reached by car offering everything to round up your holidays.
Nostalgia apartments are surrounded by beautiful gardens, with various Cretan flowers which imparts a colorful atmosphere, full of flower odors. Also there is a children playground.
Plakias is located in equal distance to Heraklion and Chania, it is a good starting point for excursions, not only to visit Imbros- or Samaria-Gorge in the west but also to reach the eastern part of Crete, e.g. the excarvation sites of Knossos and Phaistos or the area around Mount Psiloritis. Not to mention all the other beauties which can be found on the way.
Enjoy our outstanding garden
Call us - landline
+30-28320-31590
Contact Information
Contact Details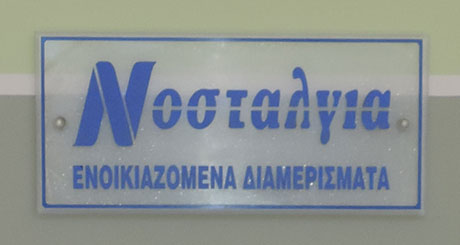 Nostalgia Appartements
Plakias Souda Bay, Rethymnon
Crete, Greece
Phone:+30-28320-31590
info@nostalgia-plakias.gr
Register number: 1041K133K3112701